ARRL DXCC logbook, Credits awarded as of 1.2.2023. Current status shown as of 1.2.2023
This account includes credits for the following: OH1O, OH1TV, OH1WX, OH6VC.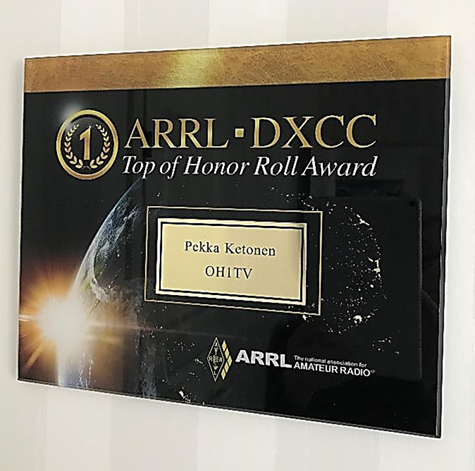 Top of Honor Roll. All 340 current countries confirmed and awarded. Mainly LoTW QSL used, in addition 3 QSL-cards.
2788 current DXCC-countries on 10 bands. OH1TV, OH1O, OH1WX and OH6VC results combined.